0
Welcome to Jemoca Jewelry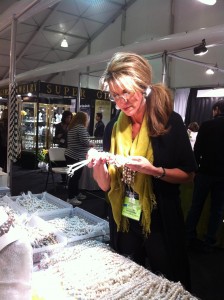 Thank you for stopping by Jemoca Jewelry. Â I am spending a few days in Tucson, Arizona at the
World's Largest Bead and Gem Show
. Â I am thrilled to be selecting some of the most beautiful cultured pearls currently on the market, and can't wait to share them with you on my new website.
Please browse the Collection
, which showcases a variety of possible design elements and styles. Â I would love to hear from you if you see anything you like or if you are interested in a custom piece. Â 
Click for more information on owning your very own Jemoca Jewelry.